Trophies are passed down from generation to generation and stay in the family – just as entrepreneurial flair and a passion for trophies has stayed in the Toulet Van Bael family.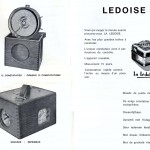 The current heads of the business, Michèle Van Bael and her husband Luk Van Den Haute, represent the third generation. They carry with them the knowledge and experience of the past, but customer focus and a keen interest in innovation and new market developments are also second nature to them.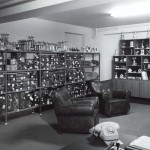 In the 1940s, Michèle's grandparents were jewellers and clock repairers. They developed the La Ledoise pigeon clock and even then sold pigeon-related items and sports trophies. Danny Van Bael, who was also a clock repairer, succeeded his father Maurice, and later on took over the Brussels-based firm Toulet. Initially, the firm remained primarily active in the production of pigeon c
locks (also known as "Constateurs").  However, when Danny and his wife Christine saw the success of trophy production in the USA, they quickly took the step of expanding and producing their own trophies.
Toulet Van Bael, the leading name in trophies, was born, and moved from central Brussels to Anderlecht.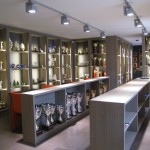 In 1997, Danny and Christine's daughter Michèle took over the running of the firm. To improve customer focus still further, investment was made in a spacious showroom at larger premises in Anderlecht, new engraving and laser machines were purchased so that any product could be personalised, and the stock was further expanded to meet the demand for both extensive choice and rapid delivery.
Today, the firm's customers are not just sports clubs and organisations: businesses also come to Toulet Van Bael for awards, business trophies and other items.